About
Hibino
The idea of Hibino started at a prominent Japanese fusion restaurant in New York City where chef Hirohisa Hayashi and Masaru Fukuda were employed. With Sooja Lee, Masaru's wife and a graphic designer, decided to open a restaurant where you can have Kyoto-style obanzai, fresh made tofu, and new and traditional style sushi for a reasonable price. After three years of planning and searching for the right location, Cobble Hill seemed a perfect fit for an independent restaurant like Hibino to open.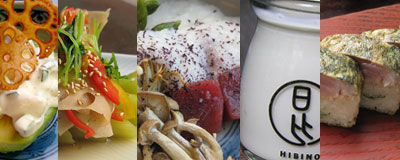 Please click on the links below to view PDF files of our current menu. *updated February 5, 2018
See our blog for daily specials!